OUR SERVICES
Experts in Real Estate Development
WHAT WE OFFER
The best in development, design, construction, leasing and management of retail, commercial and residential mixed use and single-use
Our team at SJM Partners are here to assist you in all your development needs.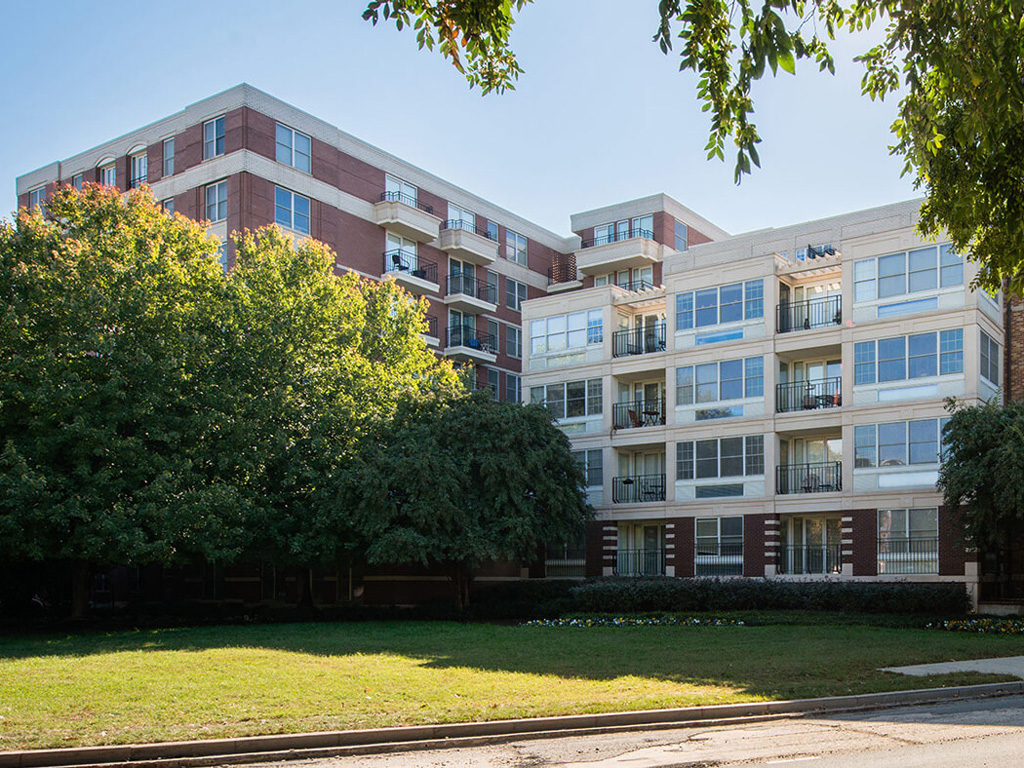 DEVELOPMENT AND ZONING
SJM Partners executives have acquired more than 2,000 acres of land and developed the infrastructure and improvements for over 9 million square feet of residential and commercial space.
CONSTRUCTION MANAGEMENT
Construction management, one component of the overall development process, ensures that the objectives of an owner, investor and/or tenant are met.
LEASING AND MARKETING
The consistently high occupancy rates of properties that have been owned by the principals of SJM Partners and its affiliates are indicative of the company's leasing and marketing capabilities. On the office, industrial and retail side, SJM Partners emphasizes long-term leases with creditworthy tenants.
ASSET MANAGEMENT
In its role as Asset Manager, SJM Partners attempts to minimize operating expenses through efficient building management, including better energy management, effective building maintenance and maximization of other operating efficiencies. Tenant relations are strengthened based on regular contact and ongoing responsiveness of tenant and ownership needs. SJM Partners has a comprehensive accounting and investment reporting system to track specifics of the property.
INVESTMENT ADVISORY AND CONSULTING
With its broad range of skills, experience and expertise, SJM Partners provides advisory and consulting services to real estate owners, investors and lenders. SJM Partners can assist in a diverse set of advisory services.
Affiliated Real Estate Partners
Basis Industrial
Sweetwater: 590 NW 137th Ave, Miami, FL 33182
Brickell: 1103 SW 3rd Ave, Miami, FL 33130
Coconut Grove 1: 2434 SW 28th Ln, Miami, FL 33133
Midtown: 490 NW 36th St, Miami, FL 33127
79th Street: 1100 NE 79th St, Miami, FL 33138
Doral: 3901 NW 77th Ave, Miami, FL 33166
Pembroke Park: 1781 S Park Rd, Hallandale Beach, FL 33009
Pembroke Pines: 18460 Pines Blvd, Pembroke Pines, FL 33029
Ft. Lauderdale: 812 NW 1st St, Fort Lauderdale, FL 33311
Davie: 5678 S University Dr, Davie, FL
Coconut Grove 2: 2600 SW 28th Ln, Miami, FL 33133
Sandmar Properties, LLC
Baileys Skyline Plaza, Annandale, Virginia
West Market Shopping Center, Greensboro, North Carolina
Little River Square Shopping Center, Goldsboro, North Carolina
New Market Shopping Center, Ahoskie, North Carolina
Clinton Plaza Shopping Center, Knoxville, Tennessee
Apopka Land Regional Shopping Center, Apopka, Florida
West Gate Square Shopping Center, Orlando, Florida
Spotswood Valley Shopping Center, Harrisonburg, Virginia
Lawrence Village Shopping Center, New Castle, Pennsylvania
Colonial Square Shopping Center, York, Pennsylvania
Edgewood Plaza Shopping Center, Edgewood, Maryland
Lynnhaven Shopping Center, Virginia Beach, VA
American Stor-All Storage
American Stor-All North Port, North Port, Florida
American Stor-All North Powers, Orlando, Florida
American Stor-All University, Orlando, Florida
American Stor-All Marketplace, Port St. Lucie, Florida
American Stor-All Peacock, Port St. Lucie, Florida
Self Storage Zone
Self Storage Zone Clinton, Clinton, Maryland
Self Storage Zone Travis, Gaithersburg, Maryland
Self Storage Zone Beech, Temple Hills, MD
Self Storage Zone Ritchie, Upper Marlboro, MD
Self Storage Zone Taylor, Washington, DC
Self Storage Zone, Annapolis, MD
Self Storage Zone, Jessup, MD
Self Storage Zone, Washington, DC
Self Storage Zone, Lanham, MD
Apartment Buildings
1056 Sherman Avenue, Bronx, New York
12 East 19th Street, Bronx, New York
162-20 and 164-03 89th Avenue, Queens, New York
181st Street and Davidson Avenue, Bronx, New York
2260 Walton Avenue, Bronx, New York
1151 & 1155 East 165th Street, Bronx, New York
Affordable Housing
Dover Woods Senior Apartments, Fairfield, CA
Praxis of Deerfield Beach, Florida, Ethan Terrace Apartments, Sacramento, CA
Assisted Living Facility
Courtyards Oakridge Assisted Living, Oakridge, Tennessee
Cambridge Health Education
Altamonte Springs Campus, Orlando, Florida
Peachtree Dunwoody Campus, Atlanta, Georgia
Delray Campus, Delray Beach, Florida
Golf Clubs
Eastwood Golf Club, Orlando, Florida
Harmony Golf Preserve, Harmony, Florida
North Shore Golf Club, Orlando, Florida
Oak Hills Golf Club, Spring Hill, Florida
Par Line Golf Club, Elizabethtown, Pennsylvania
Pelican Bay Golf Club, Daytona Beach, Florida
Royal Oaks Golf Club, Lebanon, Pennsylvania
Stonecrest Golf Club, Summerfield, Florida
Stoneybrook Golf Club, Orlando, Florida
Mobile Home Parks
Stafford Place Kissimmee, Kissimmee, Florida
Belle Grove, Bradenton, Florida
Wildwood Estates, Greenwood, South Carolina
Autism Speaks – Board Member
SKS Real Estate Partners